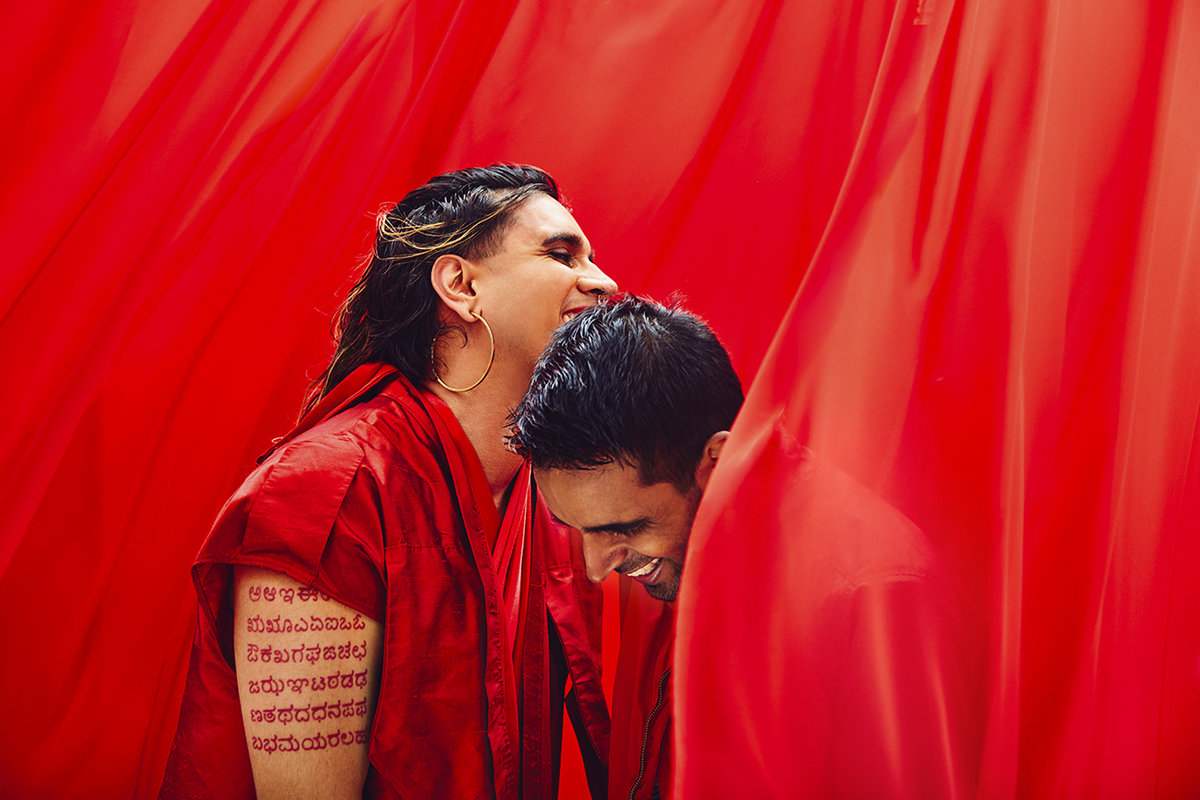 TOO ATTACHED announce the release of their sophomore album Angry out February 1st 2018.
They are two siblings who are Vivek Shraya & Shamik Bilgi.
Too Attached grew out of Vivek and Shamik's childhood history of singing devotional songs together in Edmonton, obsessing over pop and r&b as teenagers, and informal collaborations throughout their individual decade-long artistic careers. Their first EP, Bronze was released in 2015, which they toured across Canada while opening for Tegan and Sara's 2016 Love You To Death tour.
Angry is a reclamation and celebration of rage, written and recorded during a precarious political climate that continues to demand people of colour to be silent or polite.
Angry was co-produced with James Bunton (Donavan Woods, Light Fires), mastered by Grammy-nominated Emily Lazar (Sia, Madonna) and features choir vocals by IBPOC Canadian powerhouse women on two of the tracks, including recent Polaris Prize-winner Lido Pimienta, Casey and Jenny Mecija (Ohbijou), Alanna Stuart (Bonjay), Ansley Simpson, TiKA, and Kamilah Apong. The album artwork was created by Instagram superstar Hatecopy.
This tracks is funky and electro-groovy to dance to!